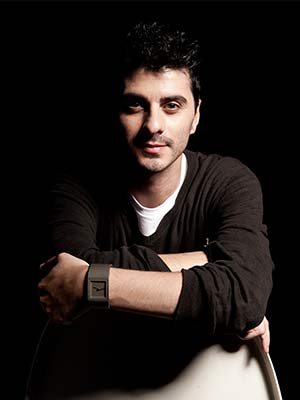 Vincenzo vincy
"We are a design company. We help companies create new products and services that redefine their customers' identity and positioning through a combination of creativity, innovation and experience.
Vincenzo vansi graduated from the polytechnic university of milan with 12 years of experience in design. 100 products designed by the studio successfully entered the market and cooperated with customers from China globally. To promote design culture, seminars, conferences and lectures are held in Turkey, Italy and Brazil in the snow. It has won CIFF award for best design, Oscar del Packaging, red dot award and other 13 international awards, as well as 4 appearance/appearance patents and 2 innovation patents.
FATA
Design hig Draw inspiration from medieval classic chair, reveal Norse wind popular furniture style. Clever combination of three materials, no visible surface connector.
Backrest PP injection back, no cutting, no miniature
Seat face Basswood multilayer board, face pastes fire prevention board/ash wood skin, all round instinctive color paint
Steel pipe Electrostatic spraying /201/202